Chipotle Pikliz
$10.50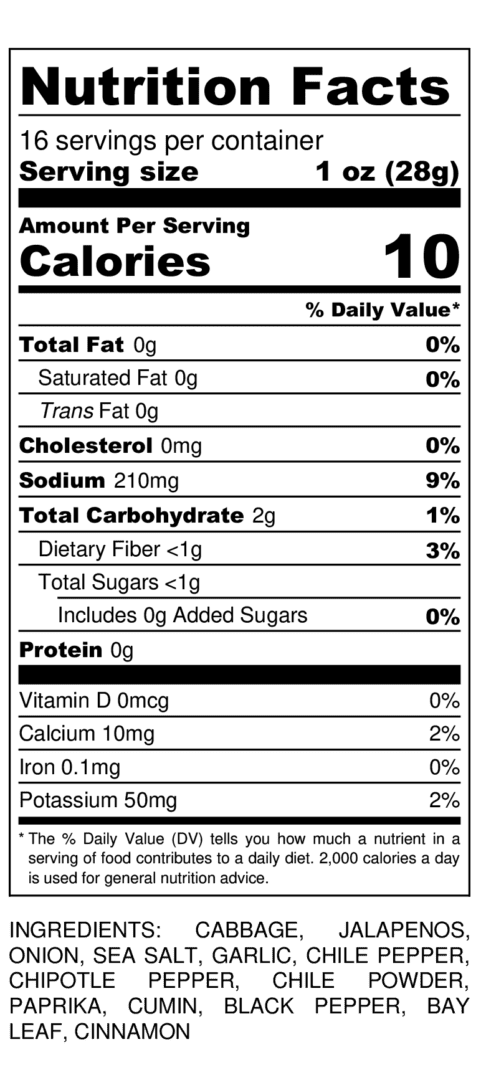 Discover the essence of Haitian tradition in our probiotic Pikliz. With a perfect blend of spicy chipotles, smoky undertones, and a touch of sweetness, this handcrafted delight featuring real chipotle peppers is the ideal accompaniment for tacos and the perfect complement to your summer barbecue!
Additional Information
We ship Monday through Wednesdays with 2-day USPS/UPS Priority Shipping so products arrive before the weekend. Jars are kept chilled during shipping with a reusable cool-pack.